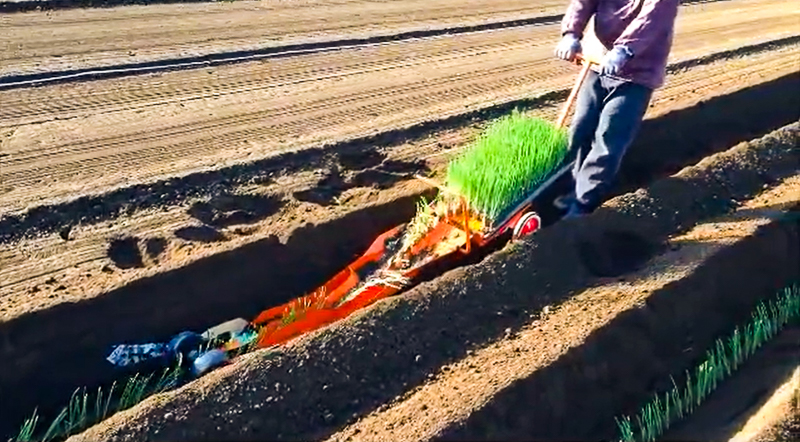 What are Paper Chain Pots?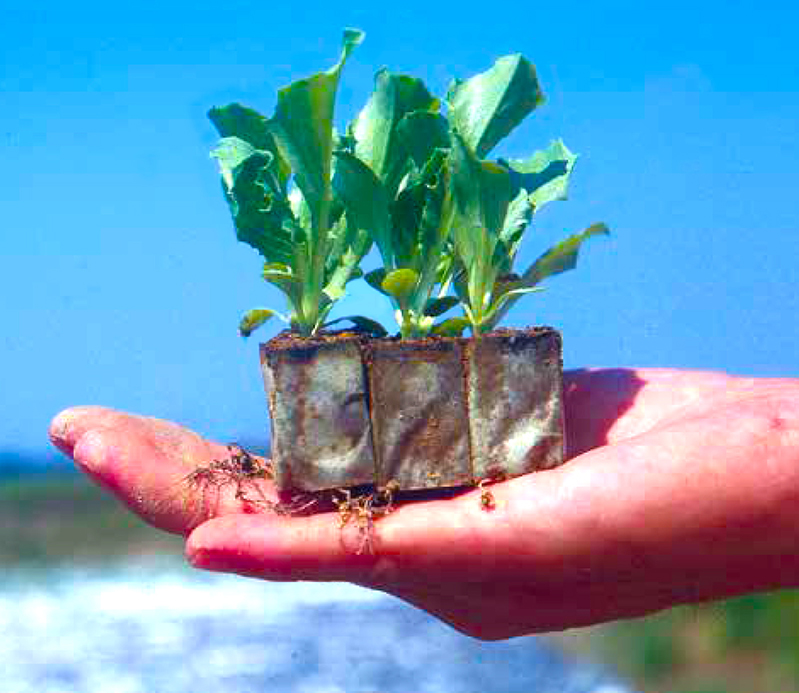 Paperpots are developed by a Japanese manufacture named Nippon Beet Sugar Mfg. Co., Ltd. (Nitten) that enables efficient and uniform seedling production and is connected in a chain.
The paper in the pot is specially processed and does not have a bottom, but it has roots so it does not drain.
The chain pot has a structure in which paper pots are connected in a chain shape, so the paper pot can be pulled out and transplanted as it is, making work easier and labor-saving.
Also, because it is made of paper, it is easy to make a complete seedling by exchanging water and air between the pots while raising seedlings.
There are three types of Paperpots available: chain pot (CP Chain Pot), long-pitch chain pot (LP Chain Pot), and bi-pitch chain pot (BP Chain Pot).
The chain pot can efficiently and uniformly grow seedlings.
Benefits of using Paper Pot System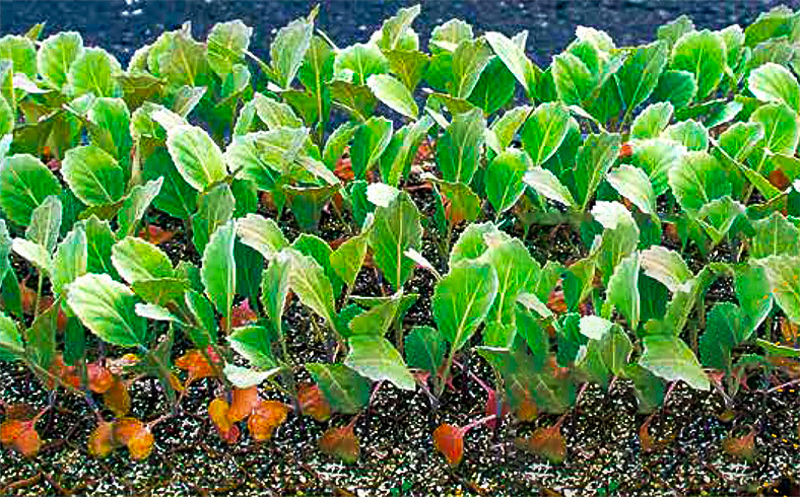 You can plant in a paperpot without damaging the roots.
Efficient and uniform seedling production can be achieved, and high-quality crops can be expected to be harvested.
By raising seedlings, seedlings are well aligned, which leads to planned production and stable shipment to markets.
Because it has excellent breathability and permeability, you can cultivate well-equipped healthy seedlings.
Chain pots do not come into direct contact with the roots, so the roots are not easily damaged, and it is a good point that they can be planted in the same way no matter who works.
Paper Chain Pot variations
Chain Pot (CP Chain Pot)

It is the most commonly used of the three types of chain pots, Long-Pitch chain pots, and Bi-Pitch chain pots. It is a short distance type between seedlings.
By using the Paperpot Transplanters, you can pull out with the paper attached and transplant between certain distances. It is mainly used for green onions.
Can be transplanted with Paperpot Transplanters. Chain pots can be pulled out with paper attached and transplanted at fixed distance.
Long-Pitch Chain Pot (LP Chain Pot)

Long pitch chain pots have a longer space between stocks than chain pots. It can be pulled out like a chain and transplanted. Since the distance between the plants is long, it is used for many crops such as leafy vegetables and flowers.
You can also use the Seeding Kit and Paperpot Transplanters that are common to Chain Pots. By using the simple Transplanter, you can pull out with the paper attached and transplant between certain planting distances.
It can be transplanted according to each standard of HP-16 or HP-7IV, but if you want to plant deeply or if you want to use it according to the crop, field conditions, etc., please use the attachment grooving machine as an option.
Where the distance between the seedlings has become longer and the applicable crops have expanded significantly.
Bi-Pitch Chain Pot (BP Chain Pot)

Unlike Chain Pots and Long Pitch Chain Pots, Bi-Pitch Chain Pots can transplant bare seedlings between any strains while peeling off the paper.
For planting work, it can be transplanted with a dedicated transplanting machine.
Standard size and use
CP303
LP303-10
LP303-15
Planting distance
5 cm
10 cm
15 cm
Pot diameter
3.0 cm
Pot height
3.0 cm
Full length
1,400 cm
2,700 cm
4,000 cm
The number of pots per sheet
264
Onion

✔

✔

✔

Green onion

✔

✔

✔

Scallion

✔

✔

✔

Shallot

✔

✔

✔

Flower

✔

Mitsuba

✔

Basil

✔

Coriander

✔

Leek

✔

Garlic

✔

Beet

✔

Spinach

✔

✔

Leaf vegetable

✔

✔

Edamame bean

✔

Celery

✔

Oregano

✔

Cabbage

✔

(*)
Broccoli

✔

(*)
Cauliflower

✔

(*)
CP303
LP303-10
LP303-15
* Make planting distance 30 cm by sowing a seed in every two pots.
Convenient for transplanting green onions
Paper Pot Transplanter is a tool that allows you to easily transplant green onion seedlings raised in a chain pot. By using the Transplanters, transplanting green onions becomes very easy.
You can make uniform seedlings, and there is no need to pick seedlings or sort them. One chain pot can be planted in a short time, improving work efficiency.
Recommended for those who spend a lot of time transplanting. The price will be a little higher, but it's worth trying.
There are many options, and you can improve efficiency by adding options that suit your work.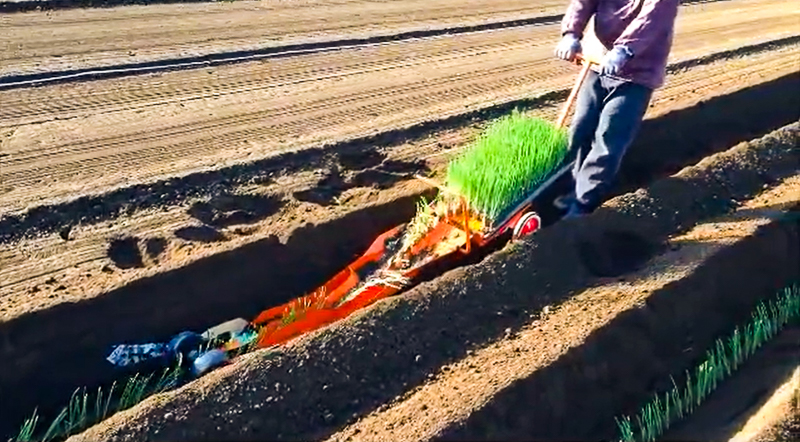 Features of Paperpot Transplanter
It is a simple planting unit designed for chain pots.
Can be planted in narrow grooves. (The grooving machine can be used, and it is ideal specially for transplanting green onions.)
It can be set Nursery Trays and can be transplanted as it is.
Because it has a roller, firm suppression after planting can be applied.
Since it has wheels, it can be easily pulled.
It can be used for flat ridges and high ridges (beds) as well as the groove for long green onions.
As a seed preparation, a sowing process using a Paper Pot Seeding Starter Kit is required.
Crops applicable
Green onions, chrysanthemums, spinach, Japanese honeywort, green onions, peas, mizuna, Japanese mustard spinach, garlic chives, garlic chrysanthemum, etc.
Easy sowing work with our Seeding Kit!
Easily sow in the cells of the Chain Pots.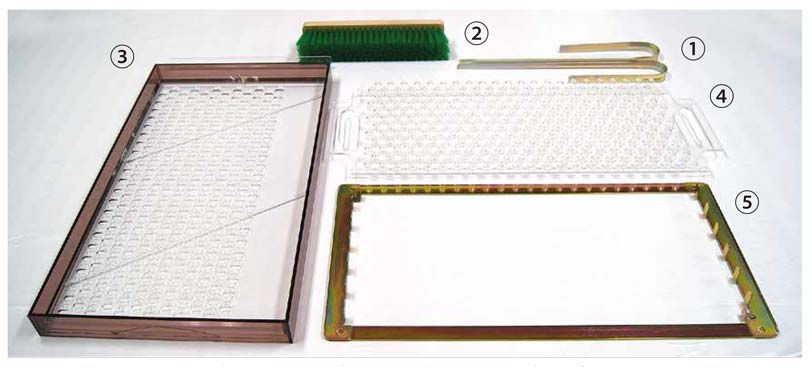 Brush
How to prepare a seedling tray.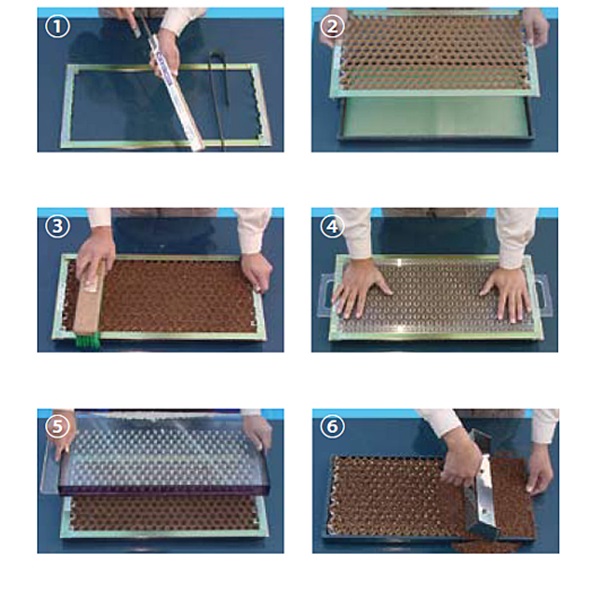 Insert Opening Rods to the slots of a Chain Pot at the ends.
Expand the Chain Pots by separating the Opening Rods. Then, put it on a Spreader Frame over a Nursery Tray.
Cover and fill the cells with the soil by using a Brush.
Make seeding holes by pressing with a Dibbler.
Sow seeds with a Drop Seeder.
Remove the Spreader Frame and cover the soil firmly.